Psychological Safety
If you change the nature and quality of the conversations in your team, the quality of your outcomes increases exponentially. Psychological safety is the core component to unlock this.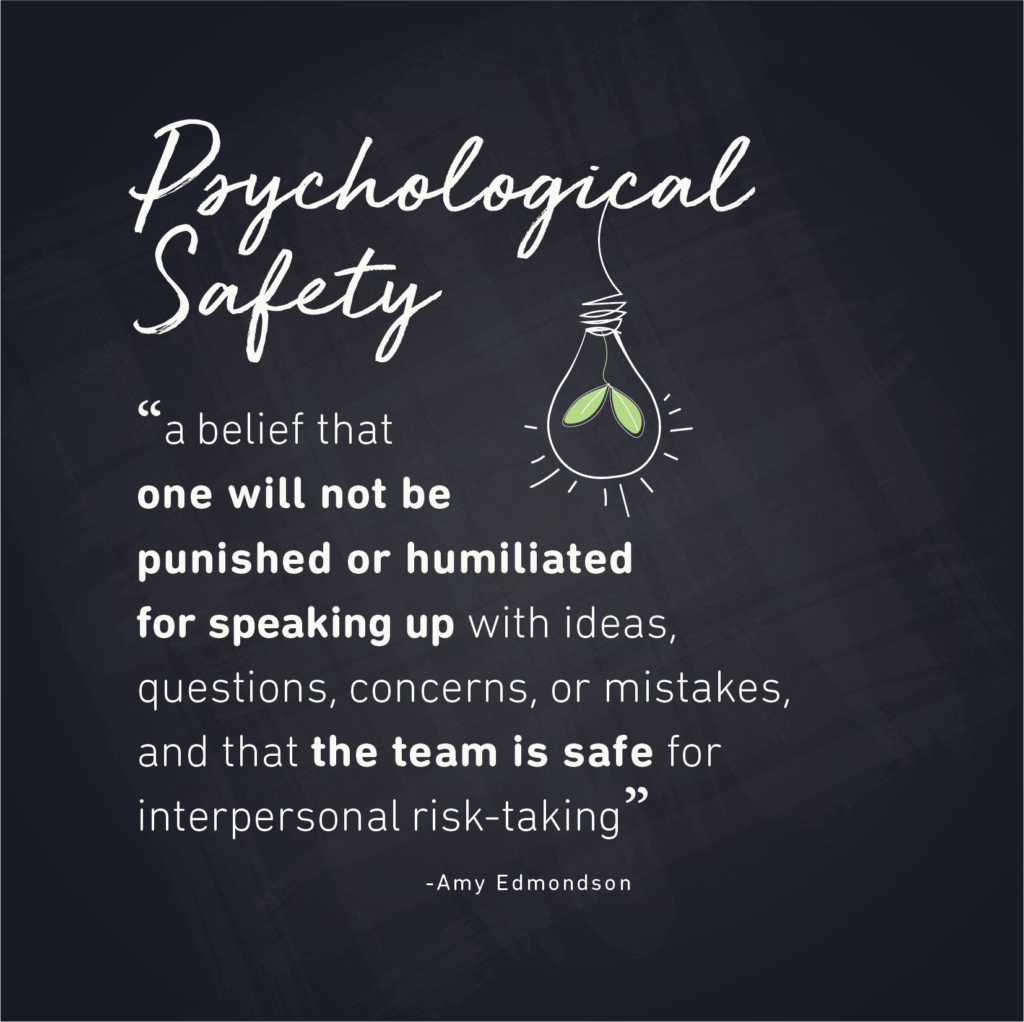 Courses
Psychological Safety: Clear Blocks to Innovation, Collaboration, and Risk-Taking
Psychological safety is a key factor in healthy teams. A leader's job—whether at the top of an organization or somewhere in the middle—is to create a safe space for people to speak up, make mistakes, and bring their full selves to work. This course can help you recognize and promote psychological safety—clearing the big blocks to innovation, connection, and collaboration in your organization.
Rated 5 stars by 250+ participants.
Books on Psychological Safety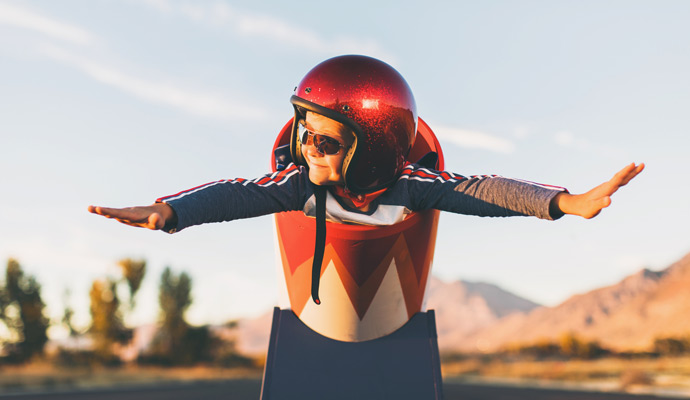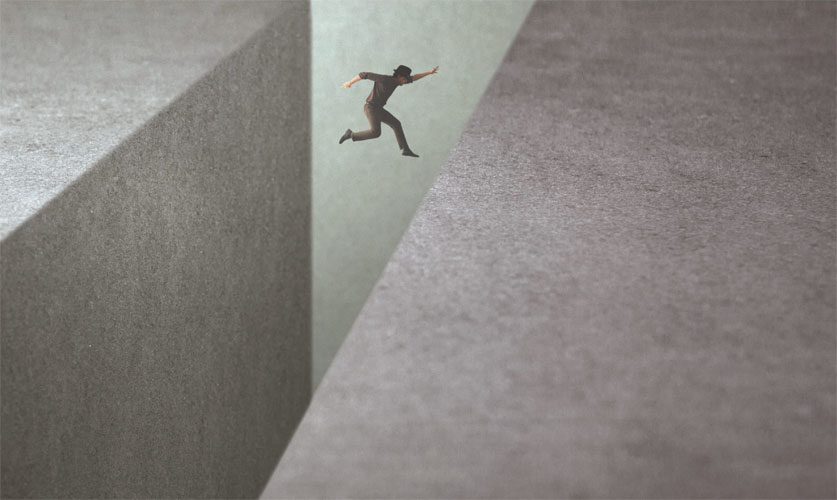 Videos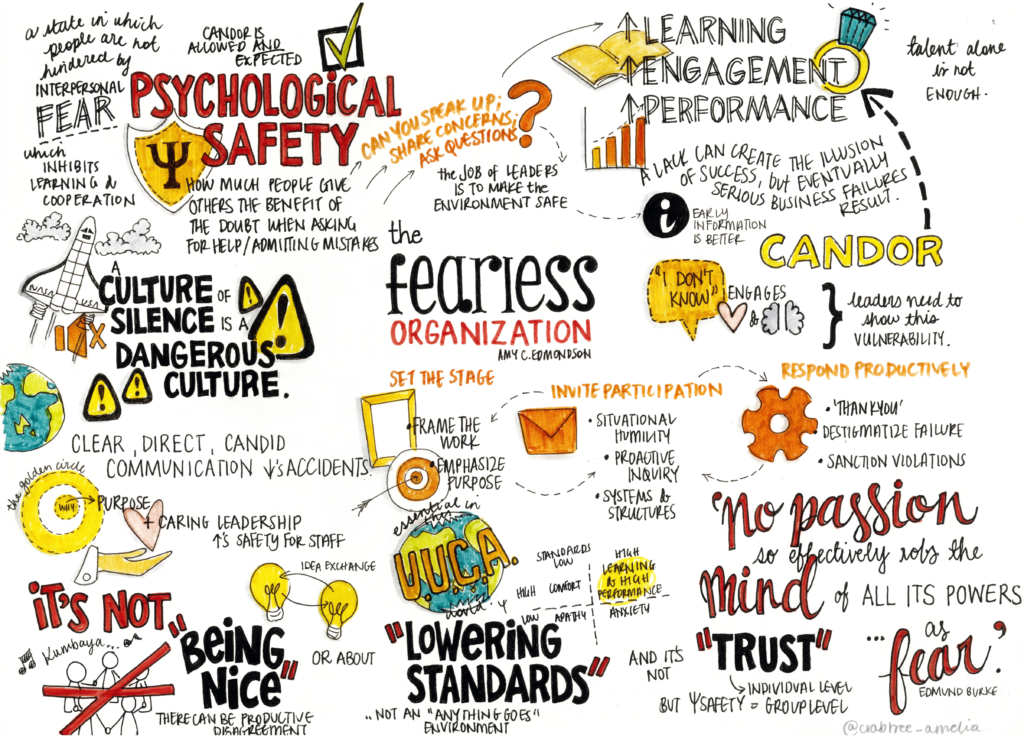 Psychological safety, illustrated.
A visual summary of the concepts in The Fearless Organization.
Created by Amelia Crabtree and used with permission and gratitude.